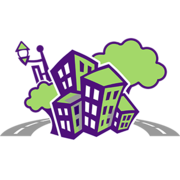 Rockford Community Partners is proud to announce "BUSINESSFirst", a joint venture with the City of Rockford, Winnebago County, Winnebago County Health Department, Small Business Development Center and Rock River Water Reclamation District to assist individuals in redeveloping an existing property or open a new business in an existing property.
BUSINESSFirst starts by making available a team of partners to any individual with a redevelopment project in the community.  An individual can make an appointment to meet with the team for 30 minutes to discuss their project.  The team meets:
the second and fourth Tuesdays of the month, from 2:30pm – 4:30pm
at the Regional Center for Planning & Design, 315 North Main Street, Rockford, IL  61101
beginning June 23, 2015
By having all of these partners in one place at one time, face to face with the customer, we are able to facilitate the most efficient and effective process for the customer.
For more information, visit the BUSINESSFirst website www.businessfirst.support.