Live, Work, Shop and Play on the Miracle Mile!
You can make it a reality by becoming a member.
Miracle Mile Rockford needs the voices and volunteer efforts of residents, business owners, managers, employees and property owners to truly make a difference. In joining as a collective voice, we can affect positive change and growth for our neighborhood and the City of Rockford.
Our efforts will focus on driving growth and revitalization through
economic development
building strong businesses that prosper and serve the needs of our residents
fostering responsible development and the beautification of our residential and commercial properties
matching job opportunities with qualified individuals
ensuring entertainment and recreation for all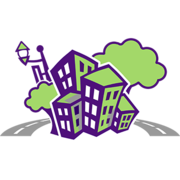 Click here to download a membership brochure for Miracle Mile Rockford
Please complete the form, enclose a check for the appropriate fee and mail your membership to:
Miracle Mile Rockford
1643 N. Alpine Road, Suite 104, PMB 129
Rockford, IL 61107
* Please note, this address is a post office box. Miracle Mile does not have an "office" location that you can visit.
The Miracle Mile Rockford Board of Directors look forward to your participation!
Current Members
1. 11th Street Express Printing

2. Alpine Inn

3. Alpine Ridge Neighborhood Association

4. Dr. Leonard Bernstein, DDS

5. Boardwalk Center, LLC

6. Bygone Brand

7. Circle of Wellness

8. City of Rockford

9. Crazy Joe's Best Deal Furniture

10. Cricket Wireless

11. Don Carter Lanes

12. El Tiempo Spanish Newspaper

13. Erickson & Associates

14. Fairview Shopping Center

15. First Evangelical
Covenant Church

16. FitnessWorks

17. Forest City Motors

18. Fridh Corporation

19. Tom Graceffa

20. Happy Wok Garden

21. Hillcrest Animal Hospital

22. Illinois Bank & Trust

23. Johnny Pamcakes

24. Lallygag Boutique

25. Carol Lawler, National Director of Mary Kay Cosmetics

26. Letourneau & Cleland, Ltd., CPAs

27. Lino's

28. Market Dimensions

29. Mary's Market Cafe & Bakery

30. MercyHealth at Home

31. Mid-West Family Broadcasting

32. Joel & Anne Miner

33. Nuvista Capital Management

34. OrthoIllinois

35. OSF St. Anthony Medical Center

36. Palmer Klaas Financial Group

37. Regent's Park Neighborhood Association

38. River District

39. Rock River Block

40. Rockford University

41. State Farm Ins/Brian Faulk Agency

42. Stearns Commercial Property LLC

43. Subway-on State St

44. SwedishAmerican Foundation

45. TJ's Auto Center

46. Trackside OTB

47. Dr. Perry K. Tuneberg & Associates, DDS

48. Tyson & Billy Architects

49. Valley View Senior Living/Orput Companies

50. VanSickle & McLaughlin, CPAs

51. Teri Watts, Key Realty

52. Wicked Hair Garage