CurbFest! a Virtual Shopping Experience – Friday, May 15th from 6p – 8p
Pick up supper, curbside, from your favorite Miracle Mile restaurant, and join us for an online shopping experience along the Mile! Watch from home as we explore Miracle Mile businesses, take virtual shop tours, meet store owners and go shopping (online). Join in anytime between 6 – 8pm.
Plus, Win Miracle Mile Shopping Experience packages throughout the night. Each package contains numerous gift cards from participating businesses. Find our Facebook Event to follow along. You Don't Want to Miss This!
CurbFest Curbside pick-up, Saturday, May 16th, 11a – 3p: Grab lunch at several food trucks along the Mile. Each truck and shop will follow CDC guidelines to safely deliver your purchases to you, curbside. We will also have random ways to win more Miracle Mile Shopping Experience packages on Saturday.
16th Annual Neighborhood Clean-up Day – NEW DATE: Saturday June 20th Lots of volunteers needed to help pick up trash in our business district. New Location: Meet at Upper Cervical Care Center, 4350 Morsay Dr. at 8:30a for a quick continental breakfast from Mary's Market, then we'll head out to tidy up our neighborhood. Bring a team of your co-workers, friends, family and children. It's a great way to help our community. Email info@MiracleMileRockford with your name, contact phone and # of voluteers coming and we will supply the rest. See YOU on June 20th!
May 20th Public Meeting – CANCELLED
4th Annual Miracle Mile Cruise & Car Show – Saturday May 23rd – CANCELLED : Sadly, this event is cancelled, but we plan to be back in 2021!
July 16th Public Meeting – CANCELLED
5th Annual Rockford Day – August 15th – Details coming soon!
Beautification Project Sprucing up the Miracle Mile! We can assist with the cost of design landscaping to refresh your property. Contact us for more details.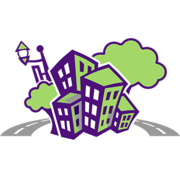 Enhancing Quality of Life
Public safety is our number one concern. We developed a Security Camera Purchase Assistance program to help businesses. Funds up to $1,000 are available to help you install exterior security cameras. Contact us for more information at 815-323-0395.
Lighting the Way
We finally have street lights to brighten our business district. We would like to thank Alderman Frank Beach and the City Council for the installation. It definitely brightens up our area and is warm and inviting.