March 18th Public Meeting John Phelps, Exec Director of Rockford Local Development Corp (RLDC) will be our guest speaker. Come find out more about SBA and micro loan options for your business. Meeting starts at 8am in the Veterans Room at Don Carter Lanes, 4007 E State St. Public is welcome to attend.
16th Annual Neighborhood Clean-up Day – Saturday April 25th Lots of volunteers needed to help pick up trash in our business district. New Location: Meet at Upper Cervical Care Center, 4350 Morsay Dr. at 8:30a for a quick continental breakfast from Mary's Market, then we'll head out to tidy up our neighborhood. Bring a team of your co-workers, friends, family and children. It's a great way to help our community. Email info@MiracleMileRockford with your name, contact phone and # of voluteers coming and we will supply the rest. See YOU on April 25th!
4th Annual Miracle Mile Cruise & Car Show – Saturday May 23rd Our team has put together an awesome event this year! Tons of trophies! New for 2020 – SWAP MEET! More time on the Speedway racetrack, Vietnam Veterans Tribute Memorial unveiling and judging for Best of Show! Register by May 10th to get a free event T-shirt. Scroll down to register online or mail in your registration form on the flyer.
Click the Flyer to print
Register Now!
Beautification Project Sprucing up the Miracle Mile! We can assist with the cost of design landscaping to refresh your property. Contact us for more details.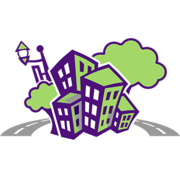 Enhancing Quality of Life
Public safety is our number one concern. We developed a Security Camera Purchase Assistance program to help businesses. Funds up to $1,000 are available to help you install exterior security cameras. Contact us for more information at 815-323-0395.
Lighting the Way
We finally have street lights to brighten our business district. We would like to thank Alderman Frank Beach and the City Council for the installation. It definitely brightens up our area and is warm and inviting.