2nd Annual Miracle Mile Cookie Crawl – Saturday, December 7th ~ 10a – 4p
It's going to be HUGE! 21 Miracle Mile businesses are participating this year, so mark your calendar, call your friends and plan on a day full of cookies, great Christmas shopping and fun adventures. Grab a punch card and a cookie at your first stop (see list below). Visit at least 12 locations to get your card stamped and enter your name in a drawing for prizes, including the grand prize – a gourmet cookie tray from Mary's Market! No purchase necessary, but get a bonus entry each time you do. Free cookie bags to the first 10 shoppers at each location.
815 Blades, 3534 E State St.
Broadway Florist, 4224 Maray Dr.
Bygone Brand, 3600 E State St, #1C
Culture Shock, 2239 Charles St.
Don Carter Lanes, 4007 E State St.
Finials Scandinavian Gifts, 4626 E State St.
Great Wall Chinese Restaurant, 4228 E State St.
LaFiesta Candies & Ice Cream, 3516 E State St.
Lallygag Boutique, 4616 E State St.
Mary's Market Cafe & Bakery, 4431 E State St.
MYO Store, 312 N Alpine Rd.
Open World Gaming, 320 N Alpine Rd #300 (around back) **Opens at 11a
Parks Big & Tall, 314 N Alpine Rd.
Petals & Picken's, 4616 E State St.
Quilters Haven, 4616 E State St (around back)
Royal Hobby Shop, 3920 E State St.
Sugarjones, 3600 E State St, #1A
Tanhiti Sun Spa, 312 N Alpine Rd.
Tri-B Hardware & Supply, 2811 Charles St.
Wolf Hollow Gift Shoppe, 3800 E State St #103
HAPPY SHOPPING!
January Public Meeting – Jan 15th
Come learn about Rockford Promise and how you can help
16th Annual Neighborhood Clean-up Day – Saturday April 25th
SAVE THE DATE! Lots of volunteers needed to help pick up trash in our business district.
4th Annual Miracle Mile Cruise & Car Show – Saturday May 23rd
SAVE THE DATE! Cruise around Rockford Speedway, then cruise to the Miracle Mile for our awesome car show! Tons of trophies!
Beautification Project
Sprucing up the Miracle Mile! Contact us regarding available beautification funds.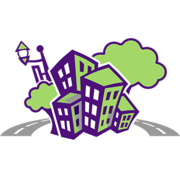 Enhancing Quality of Life
Public safety is our number one concern. We developed a Security Camera Purchase Assistance program to help businesses. Funds up to $1,000 are available to help you install exterior security cameras. Contact us for more information at 815-323-0395.
Lighting the Way
We finally have street lights to brighten our business district. We would like to thank Alderman Frank Beach and the City Council for the installation. It definitely brightens up our area and is warm and inviting.