18th Annual Rock & Bowl Car Show – Saturday, October 12th
10am – 4pm, Rain or Shine. Pre-registration only $15, day of show $20. Many special events throughout the day. Lots of trophies too! Event will be in the parking lot west of Don Carter Lanes.
Weds, Nov 20th Meeting
Mayor Tom McNamara and Carrie Hagerty, Finance Director for City of Rockford will speak at our November meeting. Join us at 8am at Don Carter Lanes in their Veteran's room. Public is welcome to attend
2nd Annual Miracle Mile Cookie Crawl – Saturday, December 7th
Sign up your shop or business to participate by October 25th. It's a fun day! All you need to do is donate a gift with a $15 value, pay an entry fee of $10 for MM members or $20 for non-members and get some cookies. Shoppers will come in to get their punch card stamped, grab a cookie and hopefully make a purchase. They get entered to win gift baskets from the participating store donations and the grand prize is a gourmet cookie tray from Mary's Market. Miracle Mile will provide the punch cards and marketing materials.
16th Annual Neighborhood Clean-up Day – Saturday April 25th
SAVE THE DATE! Lots of volunteers needed to help pick up trash in our business district.
4th Annual Miracle Mile Cruise & Car Show – Saturday May 23rd
SAVE THE DATE! Cruise around Rockford Speedway, then cruise to the Miracle Mile for our awesome car show! Tons of trophies!
Beautification Project
Sprucing up the Miracle Mile! Contact us regarding available beautification funds.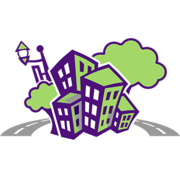 Enhancing Quality of Life
Public safety is our number one concern. We developed a Security Camera Purchase Assistance program to help businesses. Funds up to $1,000 are available to help you install exterior security cameras. Contact us for more information at 815-323-0395.
Lighting the Way
We finally have street lights to brighten our business district. We would like to thank Alderman Frank Beach and the City Council for the installation. It definitely brightens up our area and is warm and inviting.