October 10th – 20th Annual Rock & Bowl Car Show
Beautification Project Sprucing up the Miracle Mile! We can assist with the cost of design landscaping to refresh your property. Contact us for more details.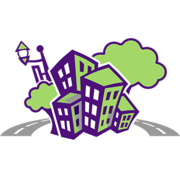 Enhancing Quality of Life
Public safety is our number one concern. We developed a Security Camera Purchase Assistance program to help businesses. Funds up to $1,000 are available to help you install exterior security cameras. Contact us for more information at 815-323-0395.
Lighting the Way
We finally have street lights to brighten our business district. We would like to thank Alderman Frank Beach and the City Council for the installation. It definitely brightens up our area and is warm and inviting.