March 18th Public Meeting John Phelps, Exec Director of Rockford Local Development Corp (RLDC) will be our guest speaker. Come find out more about SBA and micro loan options for your business. Meeting starts at 8am in the Veterans Room at Don Carter Lanes, 4007 E State St. Public is welcome to attend.
16th Annual Neighborhood Clean-up Day – Saturday April 25th SAVE THE DATE! Lots of volunteers needed to help pick up trash in our business district.
4th Annual Miracle Mile Cruise & Car Show – Saturday May 23rd SAVE THE DATE! Cruise around Rockford Speedway, then cruise to the Miracle Mile for our awesome car show! Tons of trophies! New for 2020 – SWAP MEET!
Beautification Project Sprucing up the Miracle Mile! We can assist with the cost of design landscaping to refresh your property. Contact us for more details.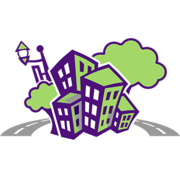 Enhancing Quality of Life
Public safety is our number one concern. We developed a Security Camera Purchase Assistance program to help businesses. Funds up to $1,000 are available to help you install exterior security cameras. Contact us for more information at 815-323-0395.
Lighting the Way
We finally have street lights to brighten our business district. We would like to thank Alderman Frank Beach and the City Council for the installation. It definitely brightens up our area and is warm and inviting.