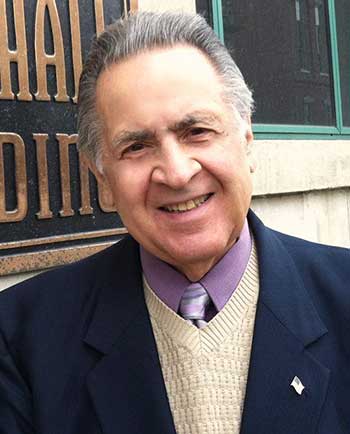 Ex-Officio
Alderman Beach has been the 10th Ward Alderman of the City Rockford since 1981. He is a life-long Rockford resident. He proudly served our country in Korea in the United States Army and is a graduate of the United States Naval Academy of Music.

Frank is the past co-owner of Gibbs Beach Associated Accounting Firm and past President/CEO of Groom Industries in Rockford. He currently owns a private accounting business.

Frank currently serves and is a co-founder of the Illinois Snow Sculpting Competition, R.A.V.E. board, City Finance Committee and Republican Caucus Chairman. Other current civic responsibilities are Kids Around the World, Past Chairman Rockford Noon Lion's Club, Past Chairman Salvation Army Advisory Board, Adult Rehabilitation Center, as well as a member of the Swedish Historical Society.

Frank and his lovely wife Sonja have been married for 63 years. Together they have 2 daughters and sons-in-law, 2 grand-daughters and 1 great-grandson.

His passion is serving his family, his community and his Lord and Savior.