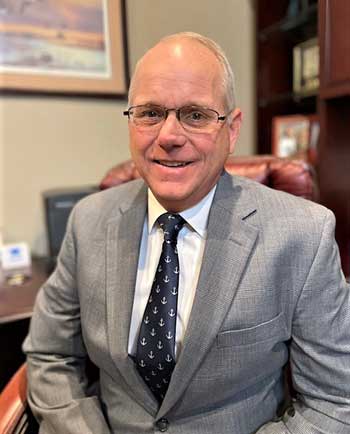 Board Member Emeritus
After serving on our board for over 17 years, we bid Tom farewell, but honor him as Board Member Emeritus. Tom successfully guided us through our early days before we were even a formal organization. He helped numerous businesses obtain TIF funding to help with renovation projects and offered his employees and equipment to clear snow off our sidewalks, making it safe for pedestrians. We wish Tom much happiness in his well deserved retirement.

Graduate of Boylan 1981, followed by an Associate's Degree from Rock Valley College and a Bachelor's of Science in Management, Finance and an MBA from Northern Illinois University.

Tom has been married to his lovely wife Cindy for 35+ years and is privileged to have a son Matthew and daughter Amy. Tom started his career in Real Estate and Property Management with Captain's Cabin Incorporated and built and managed 13 Papa John's restaurants. He is on the Board of Directors of the Mill Foundation, RJ Baudhuin Foundation and founding board member of Miracle Mile Rockford, including Past President. Previously Tom was a Director of the Rockford Divers Association, Board of Consultor for Boylan High School, Rockford Apartment Association, Chamber of Commerce and President of the Holy Name Retreat House in Door County.